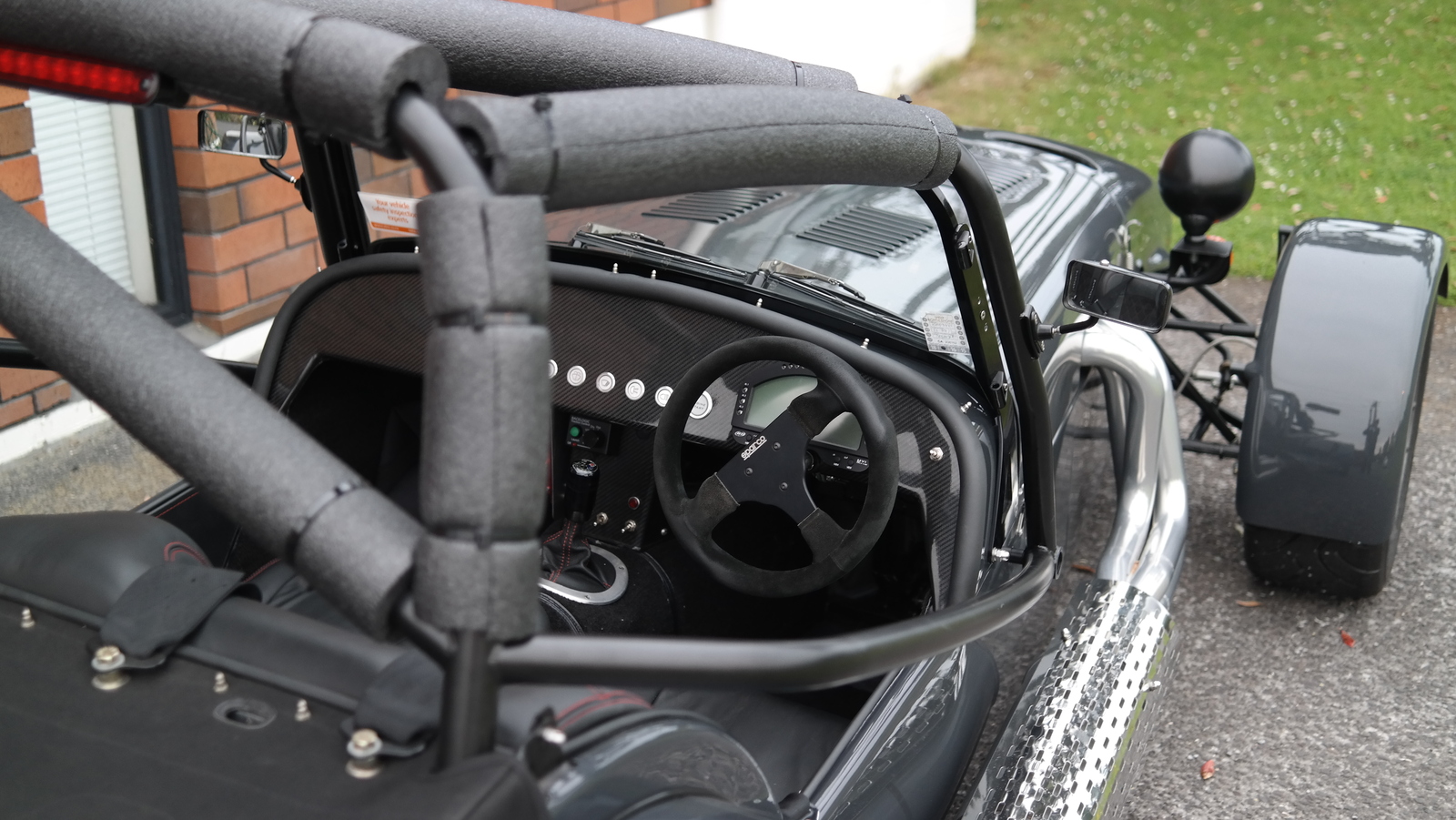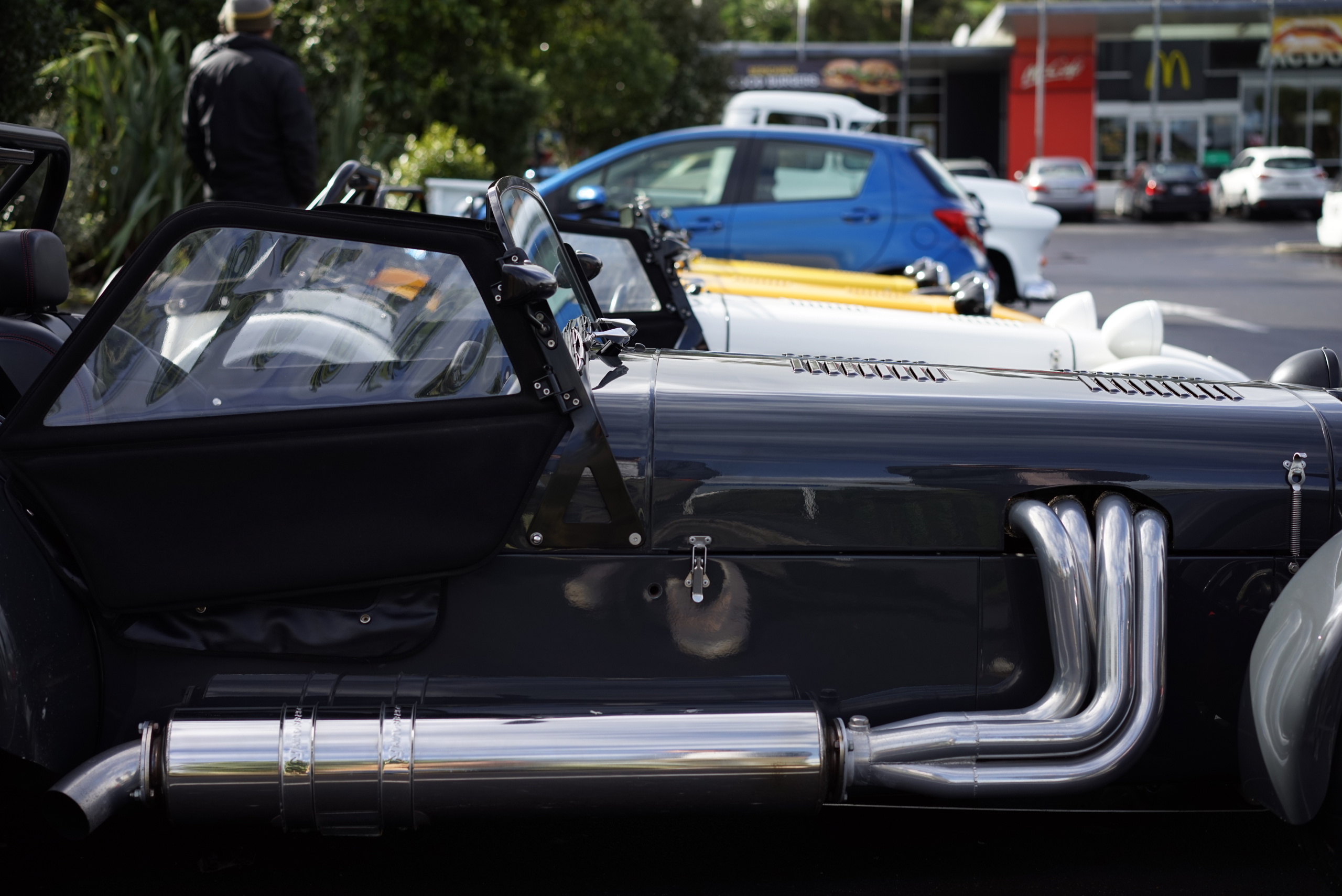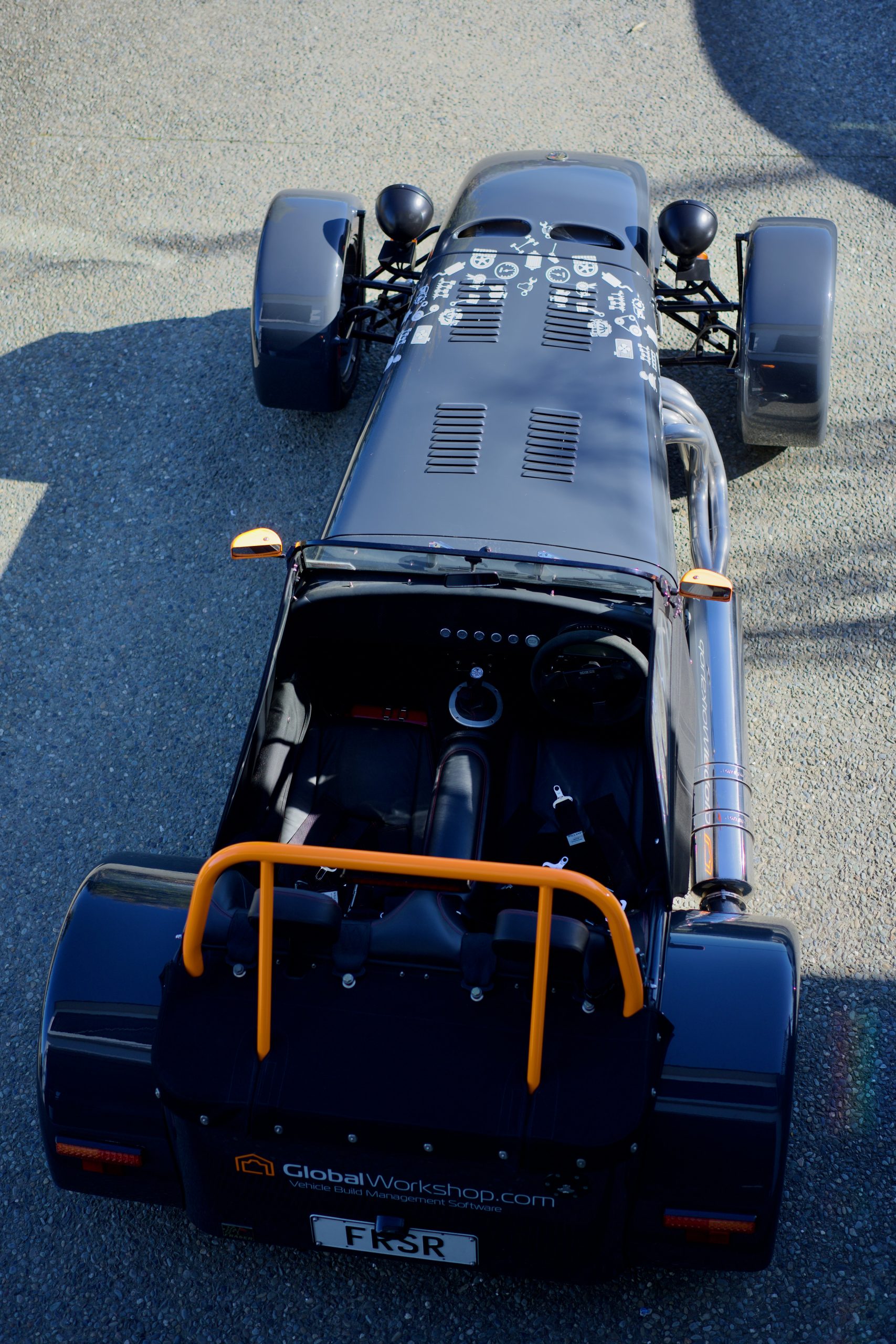 Welcome to the build and running history of my Fraser Clubman SP330. SP designation as it was a special projects machine by Fraser Cars. Let's just cut to the chase ~370hp at the crank – Drysumped, Supercharged VTEC engine, ~600kg, very sticky tyres, inboard pushrod front suspension and huge brakes. Got your attention? thought it might. A Fraser is a New Zealand made modern interpretation of a Lotus 7. Old school cool with mostly new components. Each as unique as their owners.
In my case we went a little crazy, what started out as a late night phone call from Canada theorising engines spiraled a little bit out of control. Like most car nerds I lusted after insane power to weight ratios in something that delivered that 'race car' feel. This is it and it delivers it in spades. I've driven my fair share of quick cars but nothing could prepare me for the first drive – the immediacy and the volume of the power delivery along with a blistering exhaust note screaming inches from your ear. Being inches (literally) off the road; no electronics between you and the road, makes for one helluva experience.
3 years and a whole lot of effort from the team at Fraser Cars has resulted in this machine.
Chassis
Fraser Clubman S Package
Fraser Race Widetrack front end w Push rod/inboard shocks
Fraser De-Dion rear end with race end plates
Adjustable F/R Spax shocks
Engine
Honda 2L iVTEC engine (proper K20A JDM 11.5:1)
Rotrex C30-94 Supercharger running 10.5 PSI
Custom engineered mounting system for the Rotrex
Bosch Water Pump (chargecooler) controlled via LINK
Davies Electric Water Pump (engine) controlled via LINK
Frozenboost Type 19 Water to Air Intercooler
Pace GT Dry Sump
Pace GT Remote Oil Tank
Oil filler removed/cam covered reduced by 20mm in height
Other various modifications to get it to fit
4 into 1 collectors with Adrenalin-R silencer
DEI Header Wrap
LINK Storm G4Plus Engine management
750cc injectors
Tial Q Recirc Blow off valve
Powermaster 93mm 75AMP alternator
Custom overflow/breather tank
Drivetrain
Toyota W55
Mazda MX5 w 3.636:1 gears
Custom pressure plate and cover
Carbon disc
Tilton Hydraulic Release bearing
Other bits
Wilwood 4pot Calipers w Cross Drilled rotors
Tilton floor mount pedal box, adjustable f/r bias
Dunlop DZ03G Mediums
Removable full cage for track days
Willans 5 pt Harnesses
AIM MXL Dash
Racecapture datalogger for the track
Deutsch connectors throughout
Custom made to fit Leather & Alcantara seats
Note my current fastest lap at Hampton Downs is now 1:13.91.
Read on for what it takes to build one of these machines and the joy of running one.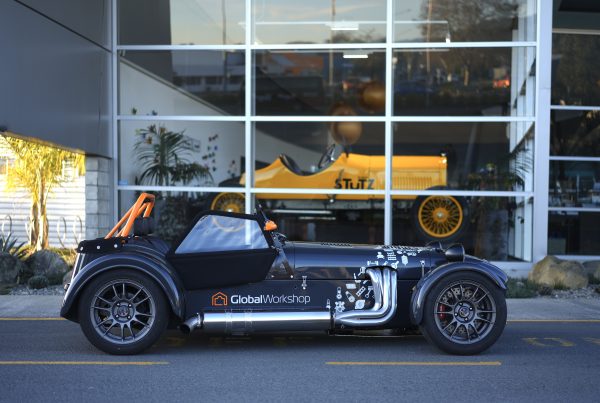 Not sure why I didn't think to do this earlier! Many, many years after the first line of code was written for GlobalWorkshop, which was used to help document this…