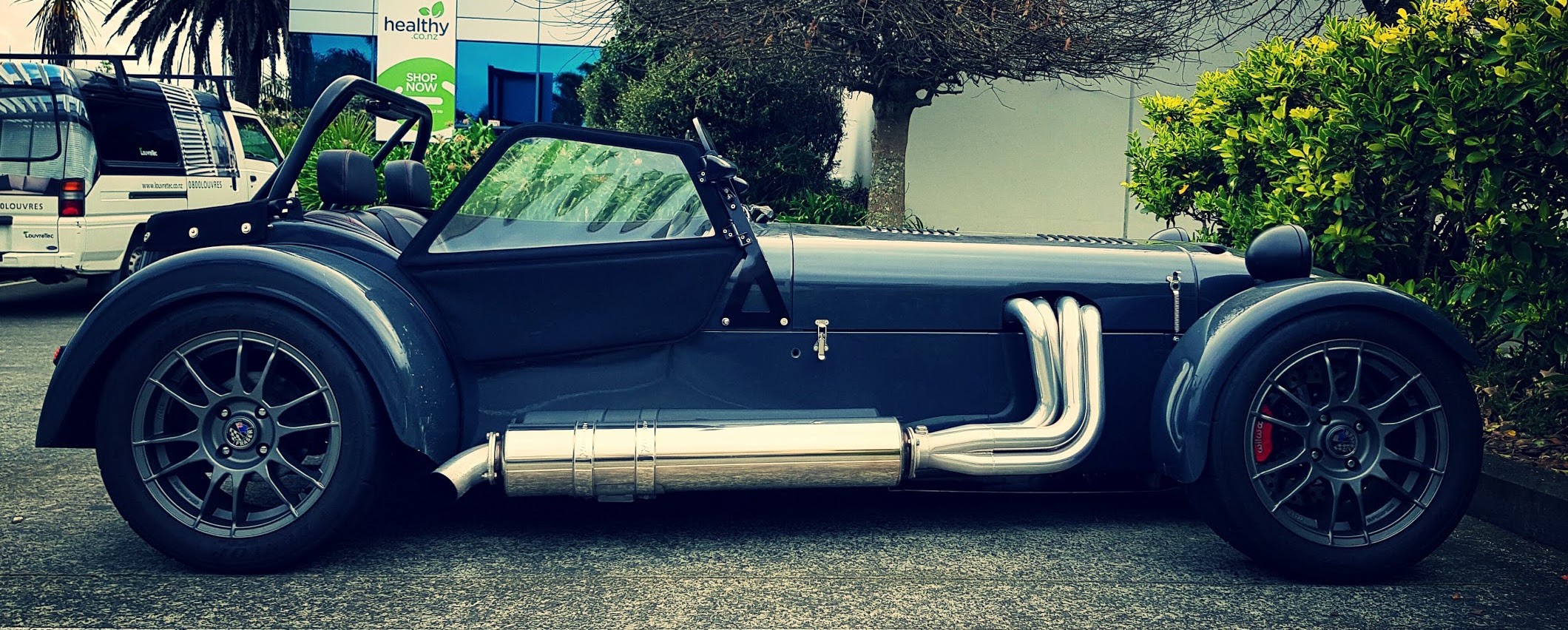 Alright to start things off, this a sale because I'm running out of a garage space it's been 6 years with the car (8-9years from my first drive of a Fraser) and onto new adventures. So if the right buyer comes along I'll part with it. I'm either putting it into storage which I fear I just won't bring it out of – or selling it.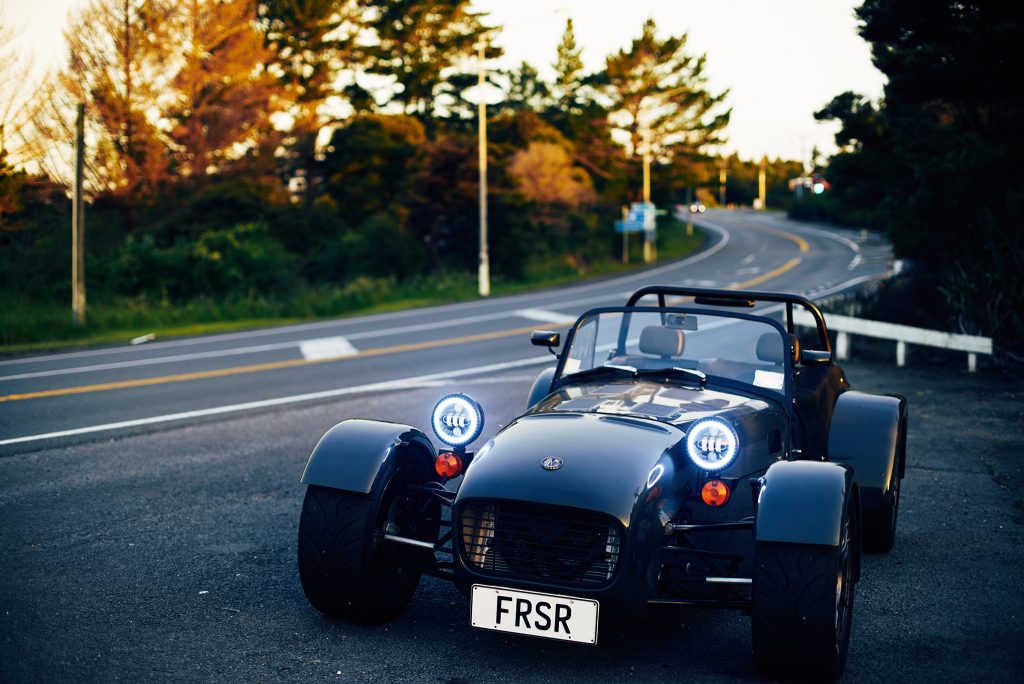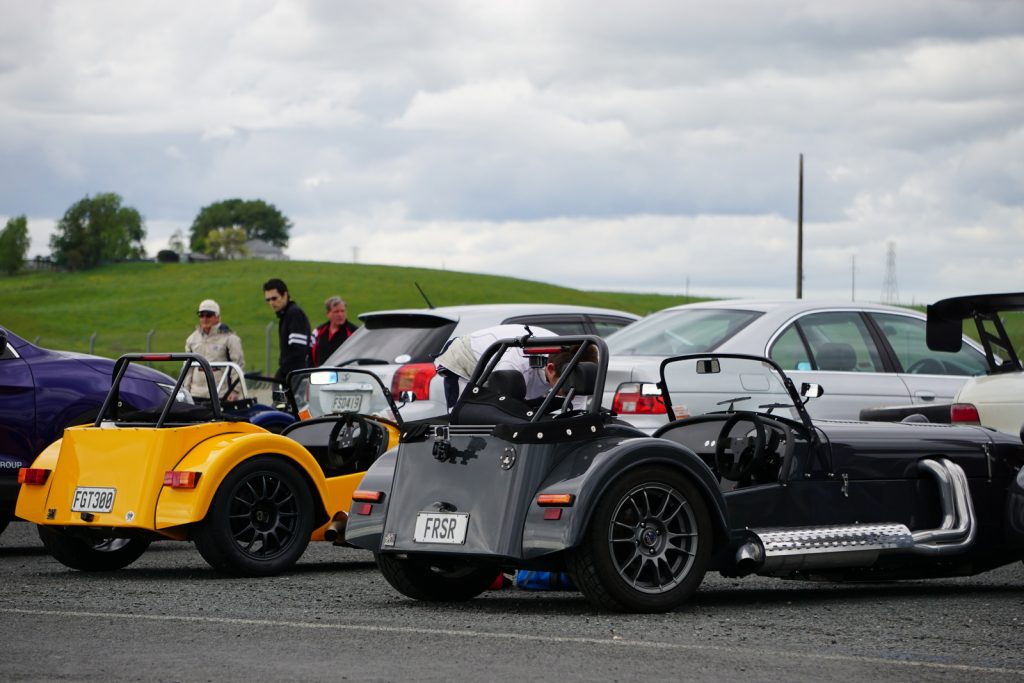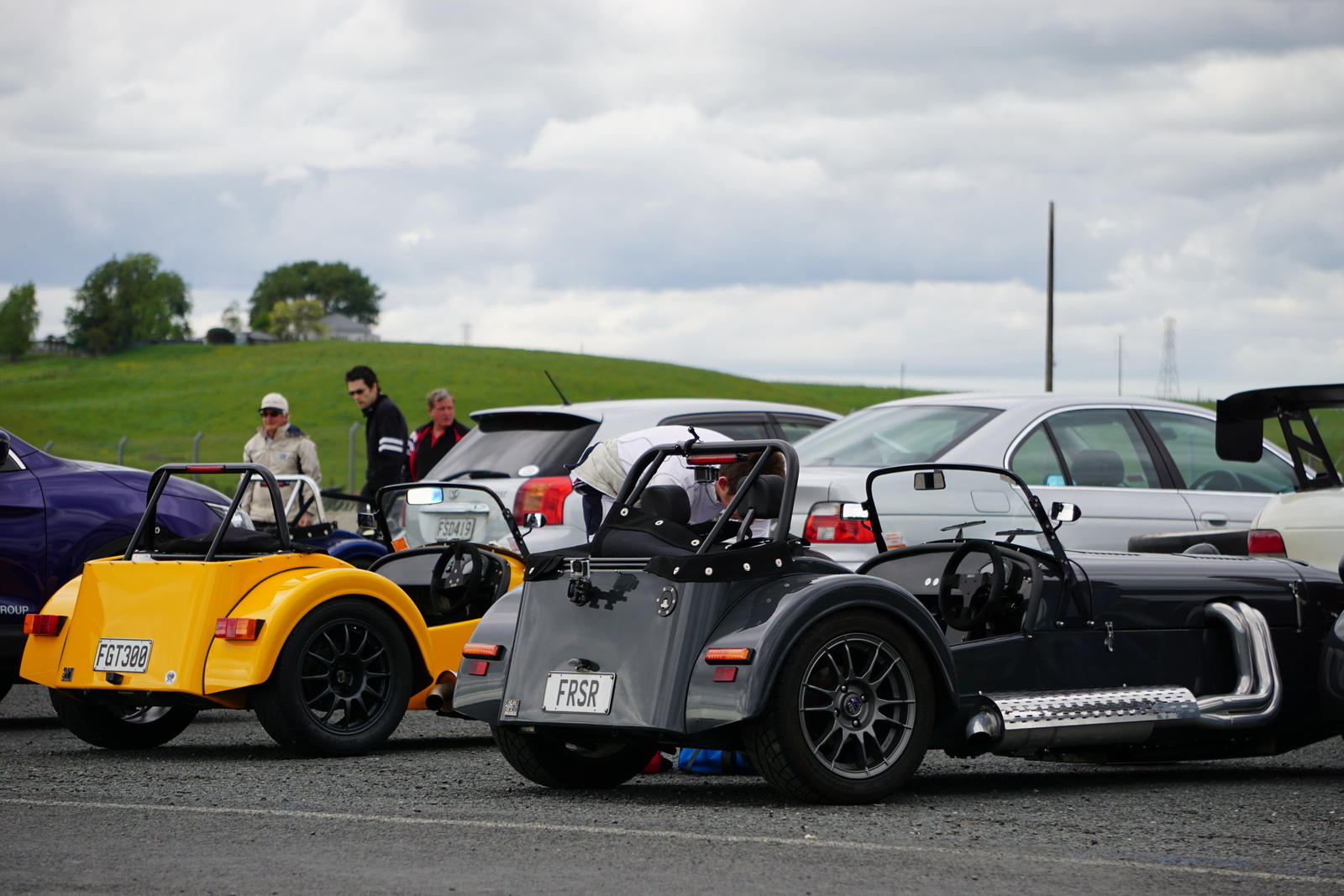 This car is special, and in-sane. Every Fraser is unique in various ways, this one is it's electrifying performance. If you're like me, you group up dreaming of F40's, Group B rally cars, big turbo machines with big power to weights – this is the nearest you can get to killing yourself on the road. No assists, rear wheel drive, razor sharp throttle response, neck snapping acceleration with the handling and braking to match.
It's not just power to weight. Being a veritable go-kart on street legal semi-slicks (Dunlop DZ03G's) using an onboard datalogger (will come with the car) I've seen around 1.7-1.9G lateral loads. It's done a 1:13.91 at Hampton Downs National layout, and you can still go get the milk in it. The steering and turn in is the most direct you will likely have felt in any car.
You have to spend a truckload more money to go faster OR get a superbike.
We've never weighed it so can't say for sure but somewhere between 500-600hp/tonne. It puts out a (dyno proven) 327hp at the wheels, that's about 380hp at the flywheel. It weighs somewhere around 600-650kg. It's a Rotrex Supercharged engine that means it's absolutely linear torque curve, it doesn't have the typical supercharger whine, it's just sucking in air one side, and barking it out the other (with the odd flame). It redlines at 8000rpm, and is a legit Honda K20A Type R engine running 11.5:1 compression. It's dry sumped by a Pace GT system, with the oil tank and swirl pot in the 'boot'. To keep inlet air temps down we put in a Water to Air chargecooler. So there's a 2nd radiator up front, that circulates water with an ECU controlled switch on point at 2200rpm. The resulting Inlet Air Temps are low. The hottest it gets is around 45c on the track, and maybe +5c above ambient on the road.
In order to get all that to fit there was a shedload of custom CNC'd work and crafting. From the cam cover that if you look carefully looks a bit different than a regular K20 cover – it was shortened 15-20mm, dip stick removed. The supercharged mounting system, alternator swap, water pump delete, delrin bar for the skid tray underneath. It's low and the skid tray is a consumable depending on where you live. Gives passengers a hell of a fright.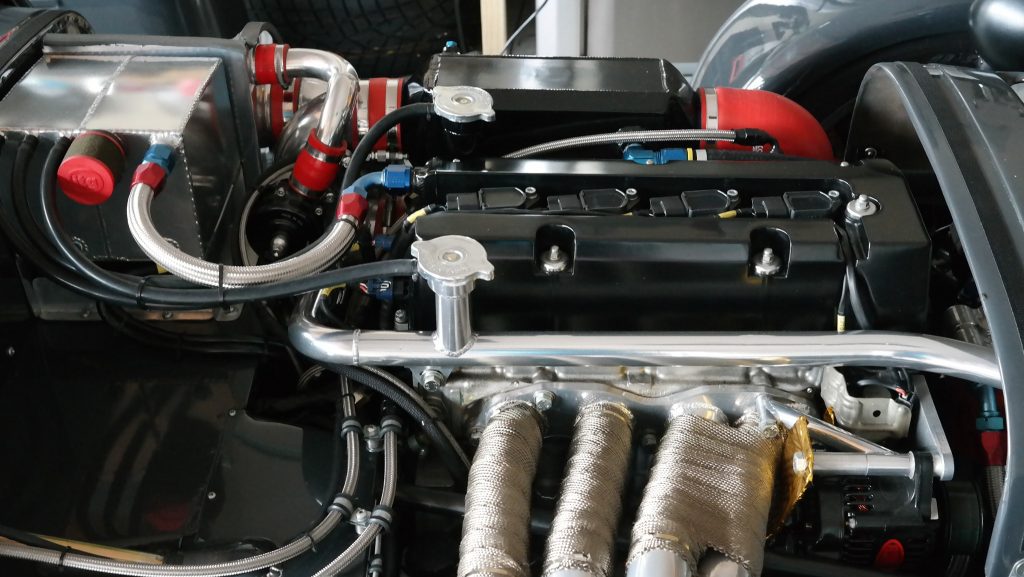 Frasers have shown it off at the SpeedShow numerous times, as one of the ultimate custom builds they've done. I did about 0.01% of the work by riveting on the panels. A full build history is here in my blog and you'll get a an A4 binder with it all printed out. No guessing how stuff was made.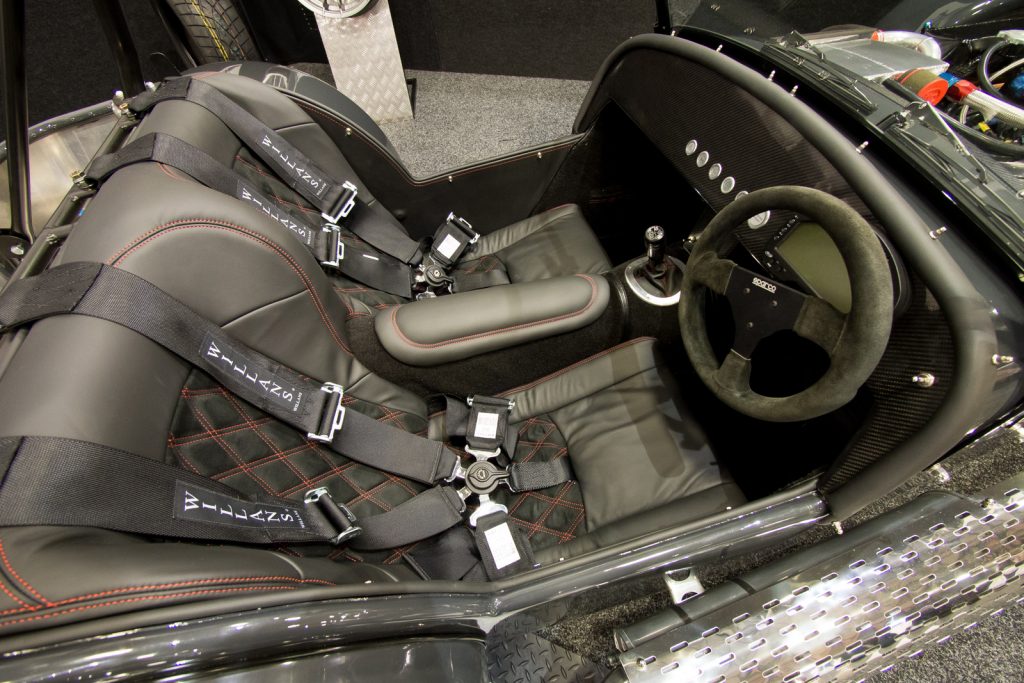 This is a well sorted car. There's a couple of minor things I've never got around to, namely a little tuning required around 2000-2500 as it can surge a little bit but not enough that I've ever worried about. The tyres are probably due to be replaced, go thrash it at the track and put a new set on.
Price POA – if you're interested leave a comment with email/phone and I'll get back to you, I won't approve the comment so it won't get published.
Year Registered 2014
Chassis number 330
Cost to build today, well, would be closer to 200k than 100k.
Certed (no major changes since cert)
Distances – The AIM MXL dash has a bug so no accurate distance calcs, estimate around 5000km mark. Based on total running time x average 50km/hr.
Never crashed – never
Money owning – god no
Trackdays – less than 10, and has never gone into the kitty litter or spun. Amazingly.
Not raced


Full specifications
Chassis:
Chassis package : Fraser Clubman S Package
Front end : Wide Track Race front End, inboard pushrod
Rear end : De-dion with race end plates
Shocks : Adjustable F/R Spax

Running gear
Brakes: Wilwood FR, MX-5 Rear
Pedals: Floor mount tilton Clutch and Brake, custom accelerator top mount
Reseivoir: Remote tilton
Diff: Maza MX-5 LSD w special order 3.636:1 gears
* Cruises ~2900 rpm in 5th at 100km/h
Gearbox: Toyota W series
Clutch: Custom carbon single plate w Tilton hydrualic throw out bearing

Engine:
Engine: Honda 2.0L iVTEC – K20A Type R (proper 11.5:1 engine)
Drysump sytem: Pace GT DrySump and Pace GT Remote Oil Tank
Supercharger: Rotrex C30-94. 10.5psi @ 8000RPM
BOV: Tial Q recirc (ish, dumps air next to air inlet)
Custom CNC'd alloy Supercharger mount
Custom CNC'd alternator mount
Powermaster 93mm 75amp alternator
Custom 4 into 1 extractors, HPC plated, DEI wrapped before exiting bonnet
Adrenalin-R muffler. Mahoossive.
Injectors: 750cc x 4
Chargecooler: Frozenboost w Bosch pump switched off ECU
Radiator: Trick dimpled tube type (same as V8 Supercars use)
Water pump: Stock pump deleted, Craig Davies Electric Water pump, controlled via LINK
ECU: LINK Storm G4+
Speed Sensor: off front wheel
Ancilliary: Oil pressure sensor
Dash: AIM MXL Dash
Hosting: Lots of braided hose and AN-fittings
Custom overflow/breather tank
Gel Battery

Interior:
Custom leather and alcantara
Red diamond double stitched fits me (6ft even). I'm sure really short, or really tall you're going to have to get this modified.
Willans 5pt Harnesses

Unfinished business:
Racelogic Traction Control – wired in but ran out of patience trying to get wheel speed sensors working. So it's there.. and if you're more patient than me you'll have TCS, which would be a-mazing.
Gauges – literally just purchased a set of speedhut gauges to convert over to Analog style gauges, more in keeping with the car. Dash, buttons etc all ready to go for this little project.