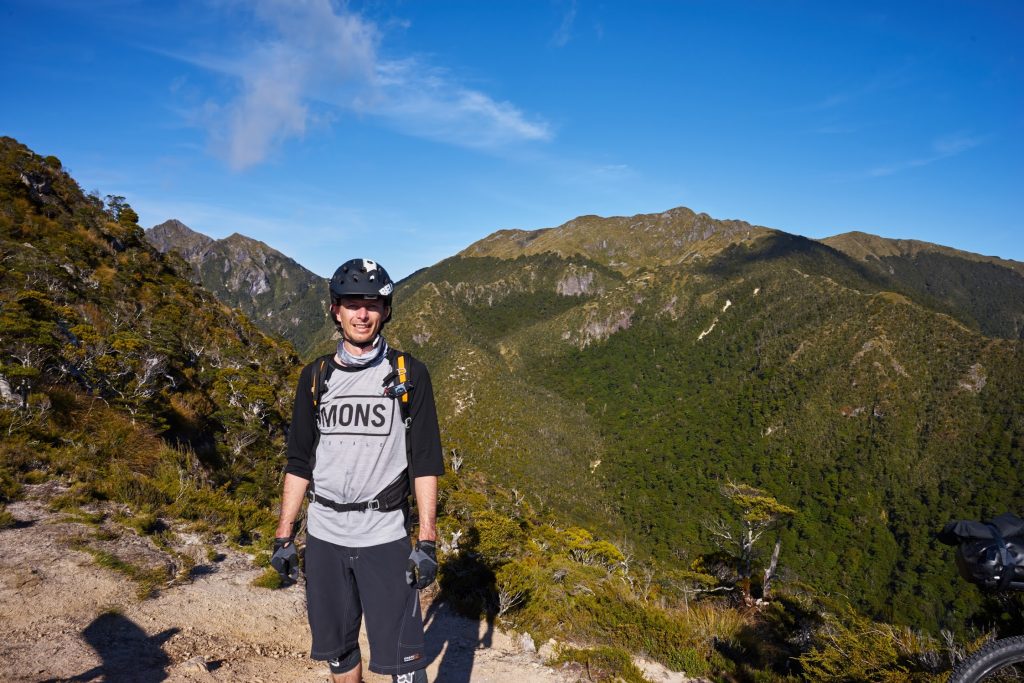 About Me
Third person, first person? hmm… we'll go first person. Alright I'm Rowan. Born and bred New Zealander, I've spent a fair share of my adult life in Canada, now residing back in NZ.
For fun : you can find me either on the sim rig, on a mountain bike, travelling with my better half, brewing all grain beer and much much more. One of my friends named me a 'Renaissance Geek'.  Basically what happens when your curiosity level stays at 8, while everything else grows up.
For work : I'm the CTO of a software solutions company for the fenestration (that's Windows and Doors – no one knows the word fenestration…) industry worldwide.
Left Here's me on the morning of Day 2 of the Old Ghost Road. Just after completing the Grade 4-5 downhill switch backs from Ghost Lake Hut on my Enduro bike.