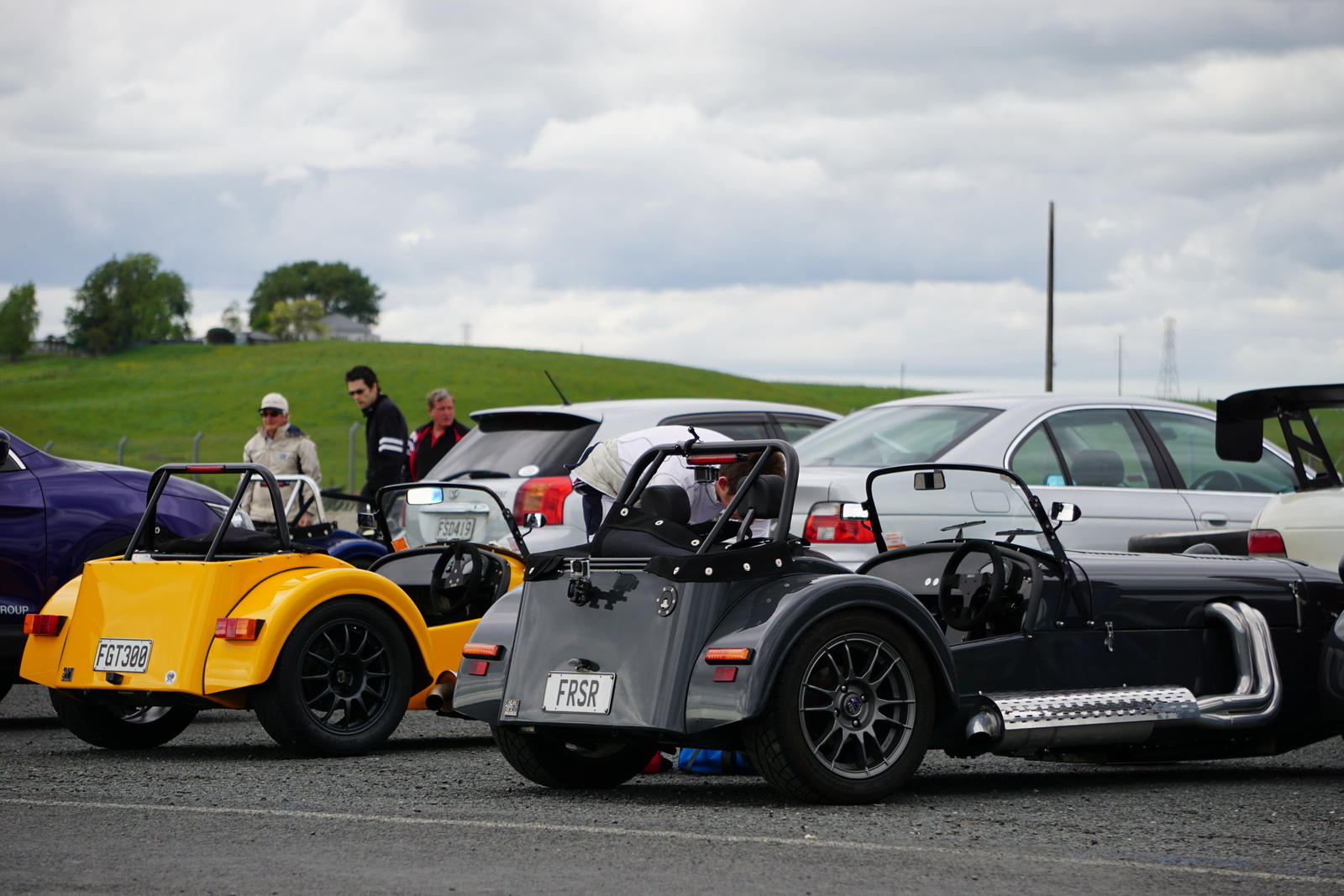 When I first got the car "ahh, primarily road use, maybe the odd track day". Yeah right..
Fast forward 1 year, 5 track events down and more planned. Scratch having the R1R's on the car, time for some sticky rubber. Working on getting some DZ03G's and a full cage (subject to me fitting).
Here's a final edit from the 28th Twilight track day. Special thanks to Roy's Alexa for photos and some video footage.
Track day notes
– Improved times to 1:16:90, still a little understeer
– Shocks set at F/R 10 clicks CW from normal
– Tyres at 18psi
– Forgot to take tyre temps, do better next time.
– No alternator issues
– Glazed brakes after final session, put on trailer, went to drive off and braking like poo, solid pedal no braking.
GlobalWorkshop
and is a part of Fraser SP330's online documentation