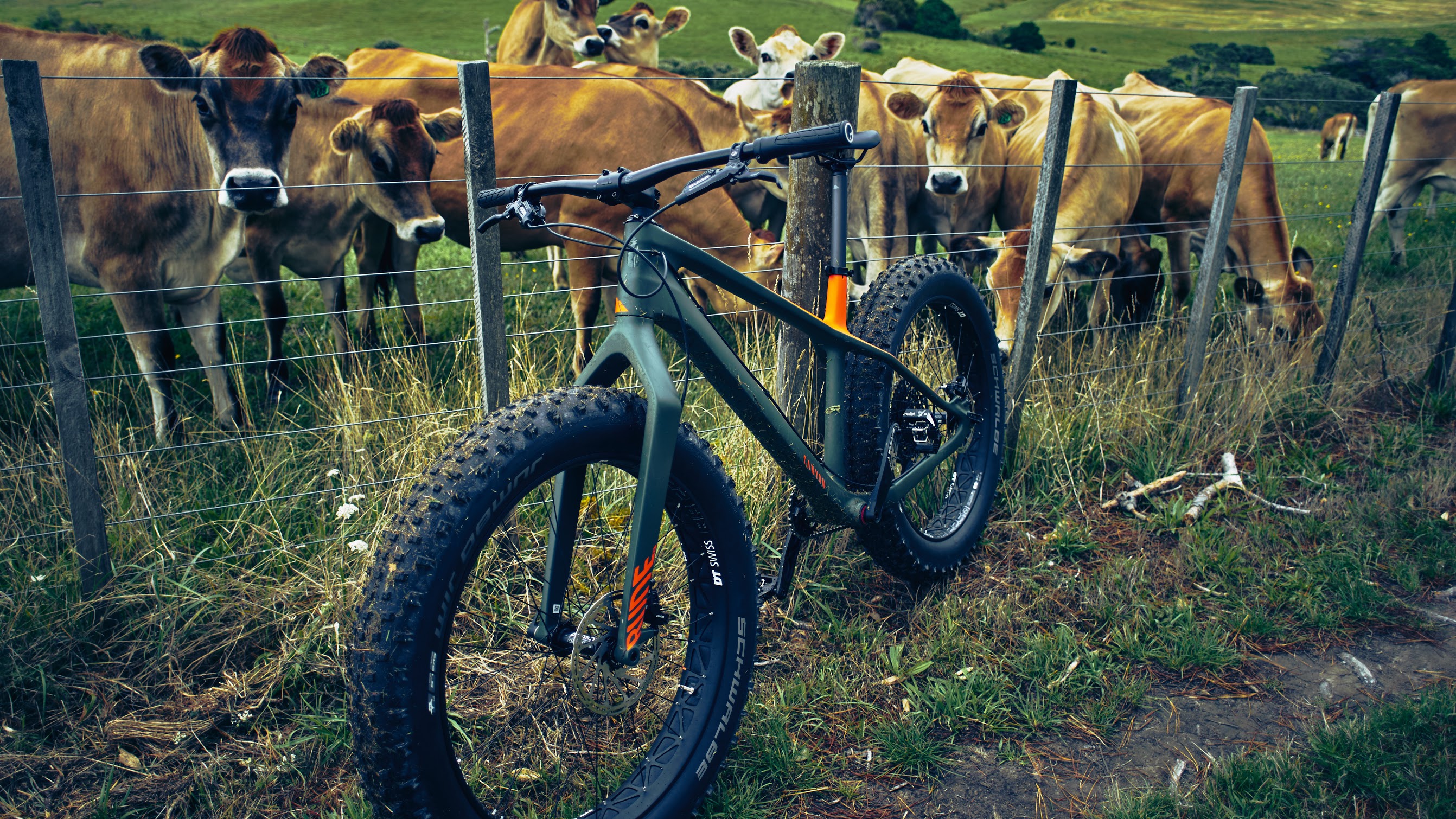 "I decided to change up my riding a little and get fully into the fat-ty lifestyle with a Canyon Dude CF9. Read on for the ordering process, setup and first impressions.
Why a Fatbike
Well that's a question now isn't it. Was it getting passed like I was standing still heading up a hill? Was it how uniquely rad they look? Was it a bit of theory that on slow technical adventury type riding they should be killer? Not sure whatever it was a little thread started to unravel and build up steam. Pouring through reviews and websites (which let's be honest, is about the same activity level whether you're buying a bike or not) until I settled on the Canyon Dude.
At an easy (easy!) 30% cheaper than nearest Carbon Fatbike with good components available in NZ it was a pretty easy choice to go with the Canyon Dude. This is where the Direct-To-Consumer model has some distinct advantages, apparently most bike brands think no-one in NZ is that keen on fatbikes so there's a pretty small offering here. Jumping on Canyon.com there was no limits – just the models and when each size was available to ship. Unfortunately the Ex Model which had a dropper and front shock wasn't available until August; so I went with the full rigid, figuring I could just replace the parts later on.
Getting the Dude
The first natural question you'd have when ordering a bike online – what frame size? Well there was a good fit system on Canyon's website that gave you a guide and a handful of measurements to input – one of which was quite weird to explain to your other half – then it spat out a the "L" letter. Right that's my frame size. [And it was right too]. After the usual soul searching on a new bike, I jumped on Canyon.com in the space of a minute or so I had a Canyon Dude CF9 Unlimited (that's a mouthful..) ordered. Quite possibly the largest ever online purchase I've made.
After submitting my order – I got a bunch of emails and a order & customer number to login to the website to check the status of my shipment. Welcome to your new daily routine ! The next day I had a phone call, yes an actual honest to goodness phone call, from the Australasian agent to say "Hey, thanks for your order – we're here to help if you need it". Wow. I don't think anyone has actually said "thanks for buying a bike" before.
I had a minor wrinkle in that my original ship date changed a few times without notification. I gave Canyon a bit of a grumble about it and to their credit they listened and passed the feedback on to their internal teams.
Fast forward about 5 weeks from when I ordered,  I had a giant cardboard box arrive. A big, huge, part of the process was Canyon took care of GST and import hassles, so all I needed was a "Customs Import Client Code" which I already had, and only involves filling out a bit of paperwork for customs. One of the UPS people called me a few days before the bike landed and asked for it, that was it, done! It arrived just like any other package. It only took a few days from when I got the "here's your tracking number" to "here it is at your door". I think it was around $250 via UPS to get it from Germany to my Door clearance charges included which is amazing for the size of the box!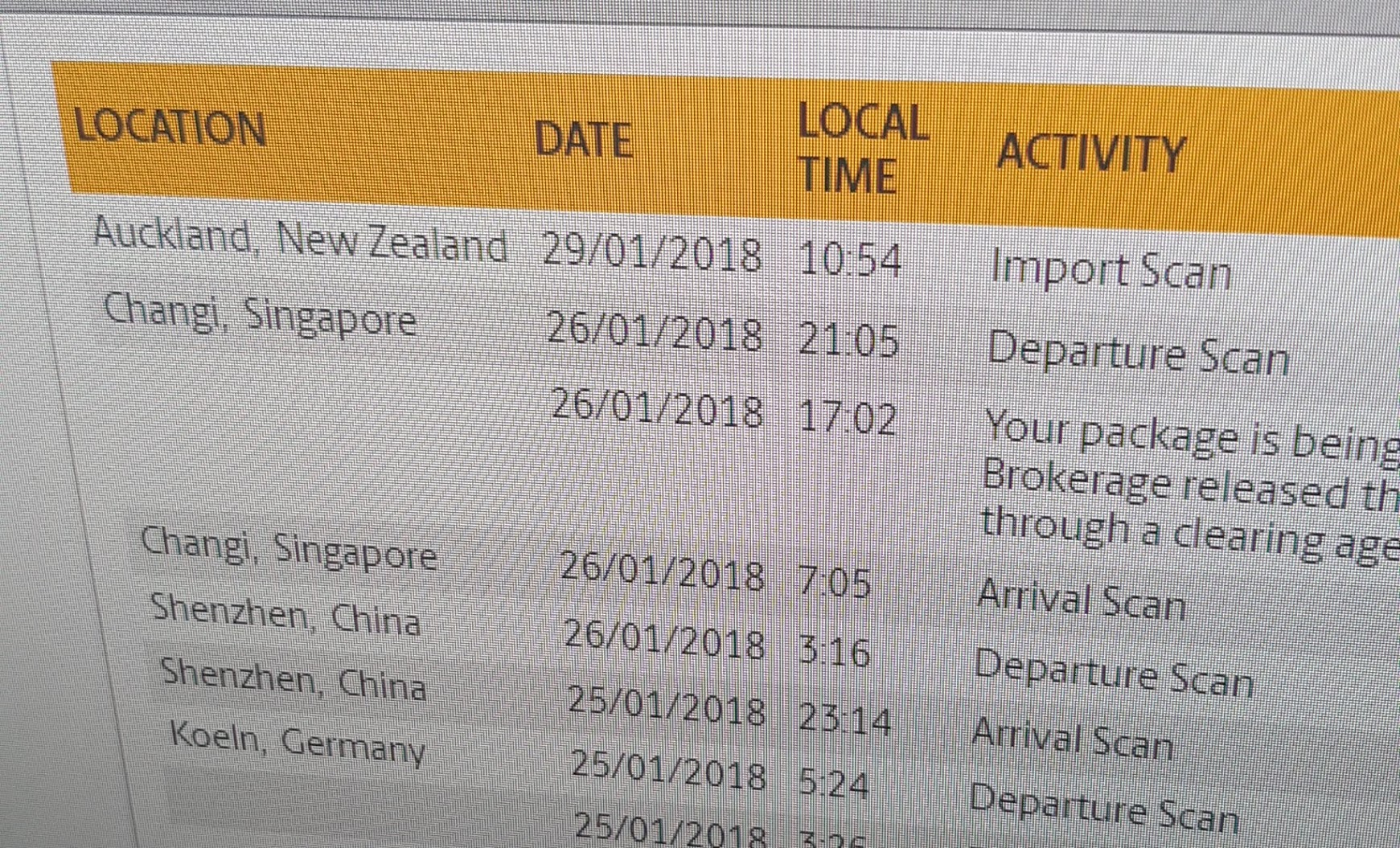 Unboxing the Dude
I'd had a really long day at work, my other half had let me know it arrived early afternoon – now we all know when it's new bike day, getting home is top priority. Everything conspired against me but I made it and went straight to unwrapping/assembling.
My other half waited patiently on the garage steps knowing there was no point engaging in any meaningful conversation. My toy was here and it was time to unwrap it. Opening up the giant box I was pleased to see everything intact and no marks anywhere. It took all of 30 seconds to figure out the cardboard jigsaw puzzle and have it out on the garage floor.
Manual "pffft!" what's these junky reflectors, valve caps, gone ..gone..gone… in 20mins I had the bike from the box to ready to ride. Seriously all I had to do was attach bars to the stem, slide in the seat post, put the front wheel on and ready to roll (on massive fat tyres!). It came with a bunch of neat little things like "make-do" torque wrench, some Carbon assembly paste, a nice little bag to store stuff in.
Everyone commented on the branding on the box. It's always a good lesson for a product company – make those little details count, people notice them.
First Ride
This thing is ridiculous, you're perched upright atop these giant steam roller tires. Nothing could be more different from my Reign. There's no mistaking you're coming on a Fatbike – there's the noise of big squishy tyres on the ground, and looking down you see big squishy tyres, and everyone notices you're riding something with big squishy tyres!
Getting the obvious out of the way – which everyone has asked, yes it's got a lot more rolling resistance on the flats. But mountain biking isn't about the flats. It's about going up, then down. (Or more to the point, it's about going down but having to go up). I did my usual loop down to the beach and back, on the big grassy hill climb which I would blow a gasket on the Reign, and I can just clean on a 29'er hardtail, I absolutely demo'd on the Dude. Getting out of the saddle you're not searching for grip and being careful, you're just going- the grip will be there.
Low speed stability is as you'd imagine fantastic with the massive footprint. I rolled down onto the beach and where you would normally think/look where you're planting the tyre that becomes secondary – I've noticed I'm spending less time worrying about where to track the front wheel – you just ride over stuff, be damned what it is!
Component Check
A full rigid bike certainly is a lot simpler than the Enduro. Theres a drivetrain, brakes, and…well… not much else ! First time riding the Sram GX Eagle has a bit more pronounced 'ker-chunk' going into each gear as opposed to the XT 1×11 setup I was used to. The 50 tooth large ring is simply massive, and given I normally ride a 30/42-10 it was actually a welcome respite for the legs on steep climbs. I had to re-setup the derailluer as it was setup wrong (or had stretched in shipping), once done shifting has been quite precise for a good 6 or so hours.
I was less impressed with the brakes, so I went out and got some metal front pads – they're getting better but the front disc had some uneven machining marks leading to some un-even braking – nothing against Canyon that's more a Sram thing.
The headset needed a little tighten after a few hours at the bike park. It's got a nice slick little stopper to prevent the frame damage from the bars.
The paintwork is solid; admittedly not necessarily to my taste – that might get sorted in future 😉
Converting to Tubeless
When ordering the Dude, I'd also ordered some 'FattyStrippers'. Now if there ever was a product getting shipped to your doorstep you hoped they would put a less, erm, eyecatching name on the package these were it. Thankfully a completely neutral name was on the package.
I decided to convert the tyres the day before the usual Sunday ride which was a bit of a gamble. Everything went smooth and done in under an hour. Now here's the staggering part – the bike dropped 600 grams, going from 13kg even with Pedals, to 12.39kg tubeless. Wow. The tubes were about 400g a piece.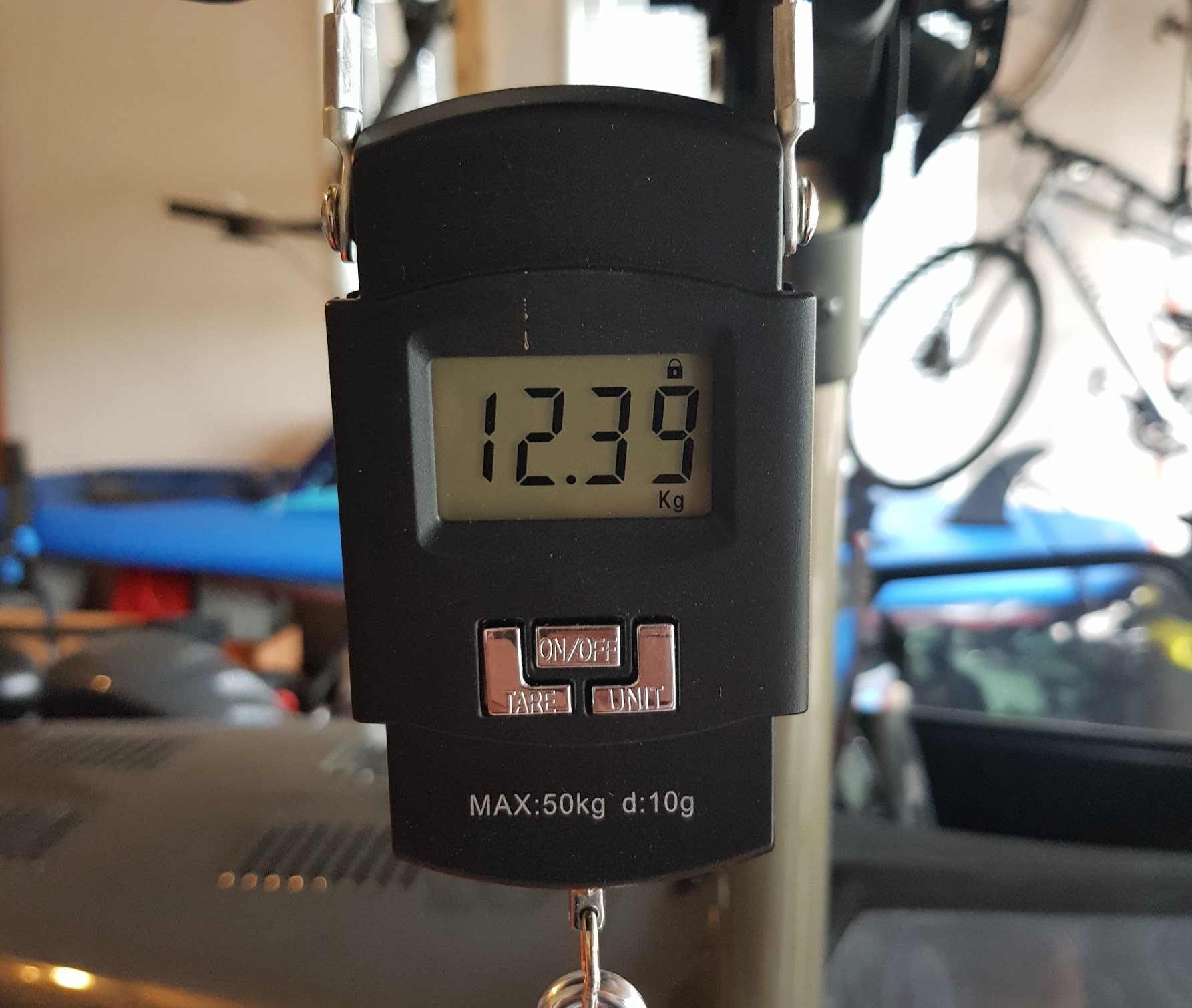 First impressions
Canyon had in small print a 30 day return policy. Am I going to use it? No. The bike is awesome fun to ride – it's just plain different, the stability and insane grip levels come to the fore on slow speed techy stuff which makes it quite enjoyable to ride, especially on the local trails. It looks completely rad and gets you putting a grin on riding it. Is without faults? no .. I wouldn't want to be doing big days on flat smooth terrain and the rigid forks are just a bit too much for my liking. Is it an awesome second bike, absolutely. Could it be some peoples only bike – quite possibly. Are they just for snow? No way.. !
There's some upgrades and changes coming for it. A few minor tweaks and one major one.