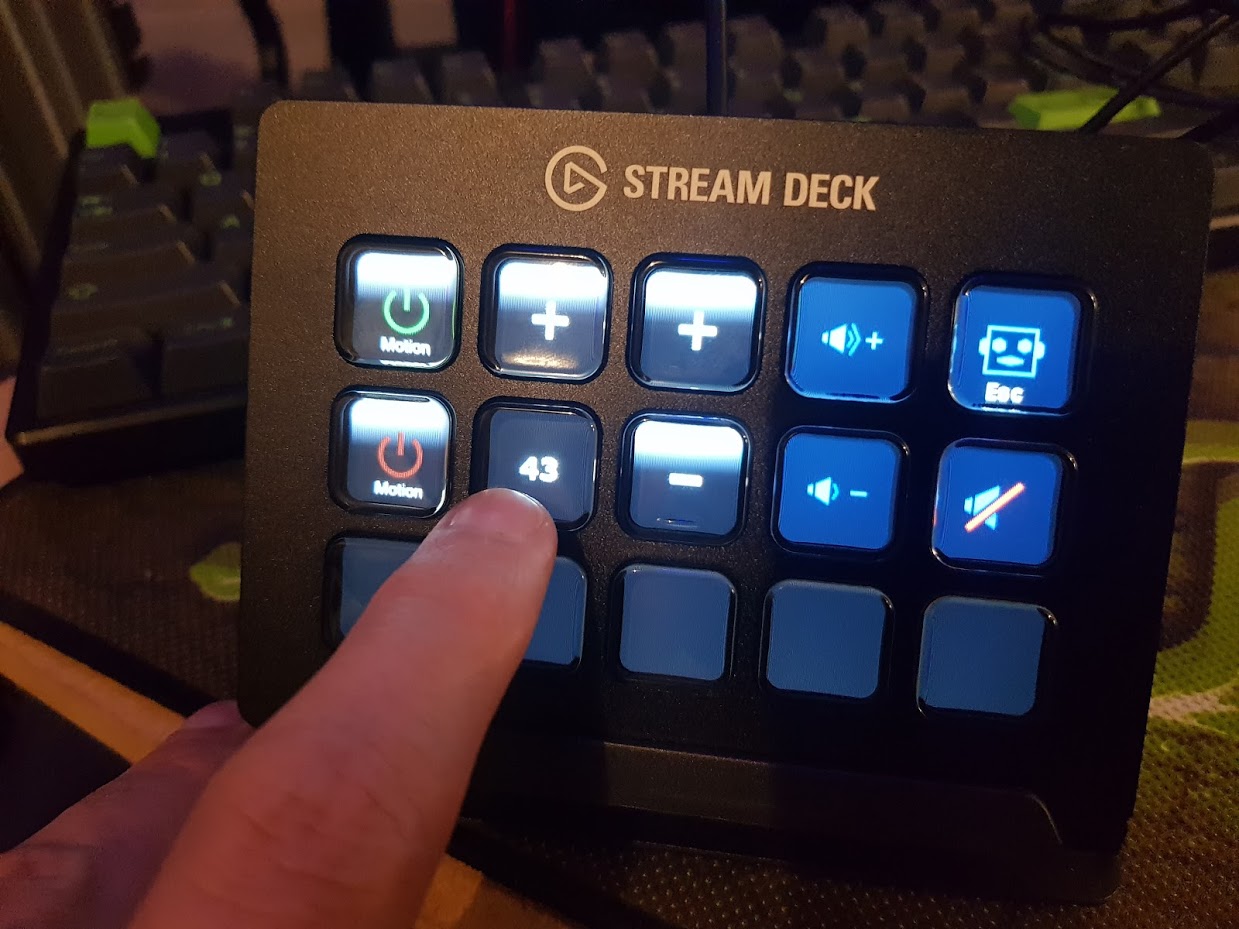 Especially with multi controller setups !
Don't think about it, just get one
I'd purposely avoided the StreamDeck channel in the Simfeedback discord, because I just knew it was going to end up in getting one. Within 1 hour of visiting the channel I was down at PB Tech picking up a StreamDeck.
Thanks to @dacujo and @saxxon66 enabling extensions in the first place it was super easy to get Stream Deck working.
So why is it awesome
As far as motion platforms You can control simfeedback from streamdeck directly, in realtime. Most/all of the functions you need are accessible right from streamdeck. For instance I have :
SimFeedback Start/Stop
SFX-100 Intensity + / – including value display after setting
G-Seat Intensity +/- including value display after setting
Along with vol +/-, ESC etc.
How good is that? It's perfect for getting the general intensity settings dialled in. I wished I'd ventured into the channel a little while ago, would make the process of tuning the G-Seat way easier.