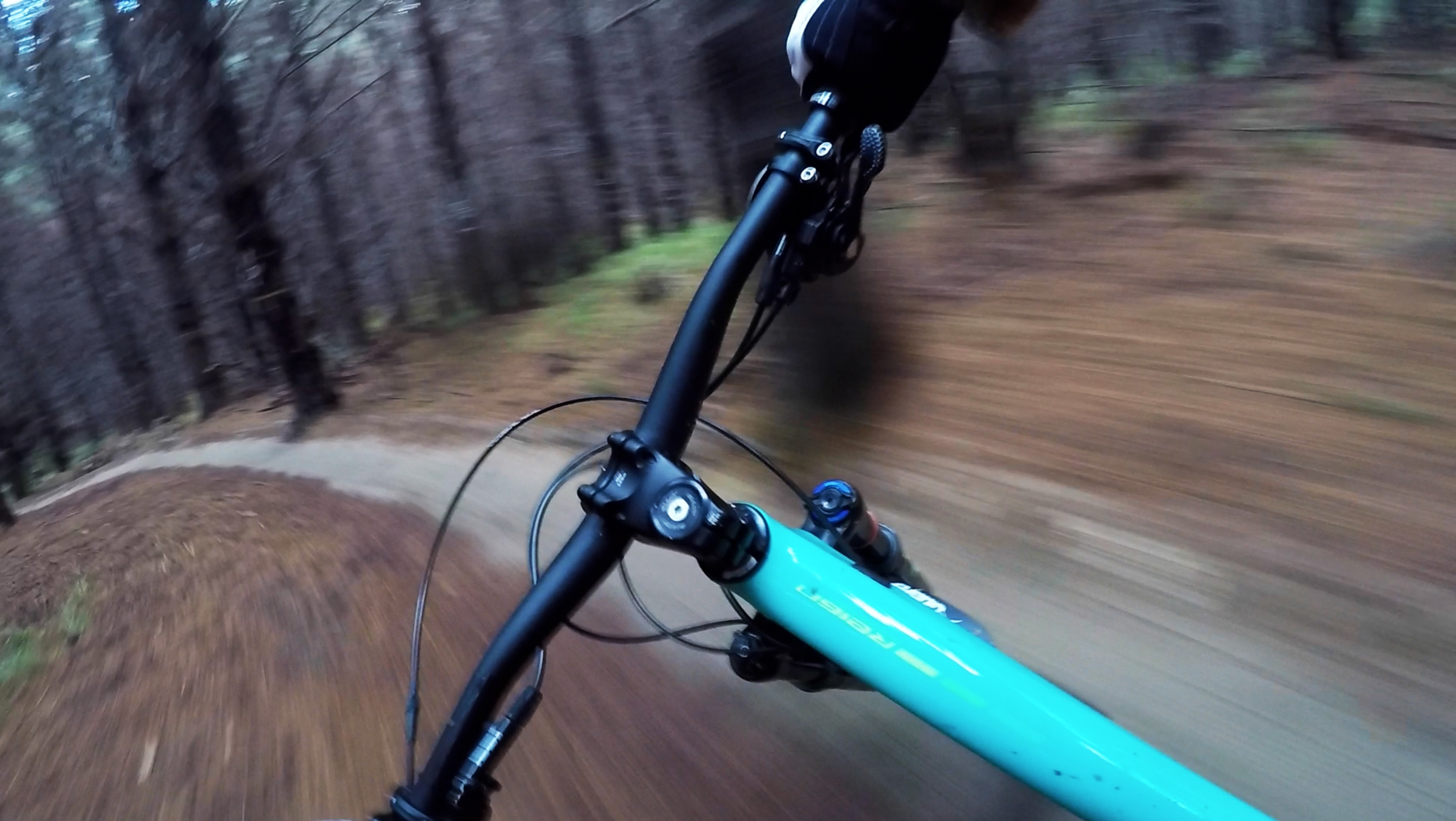 So that whole mount your GoPro to a chest harness and make great footage ? As some kiwis would say "yeeeaahh … nah bro". Results in terrible bouncy footage and at slower shutter speeds almost unwatchable. This may be part of the GoPro problem – everyone's got one, probably 1% of them actually produce watchable footage.
Now full credit where credit is due for where this idea came from. I watched this awesome clip last weekend Super Flow – The Endless DH Pump Track and thought "wow that's what it should be like" (along with "I want to ride that trail!") Figured out there was some kind of stabilisation going on and backtracked through videos to find out that a "Rider Z1" gimbal was being used at least in some of his other clips. I had a Feiyu G4 in the gadget box so hey maybe that will work ?
Out to Woodhill I go with this rather delicate looking setup. The self conscious part of me relented part way round the trails and I go to put it on at one of the map stations – within seconds I hear "sick bro that's a gyro isn't it?"
And the results ? They speak for themselves :
(link here if video doesn't show)
For the interested this is the trail :
How did you do that?
Some basic googling will get you there but to save time here's how I did it :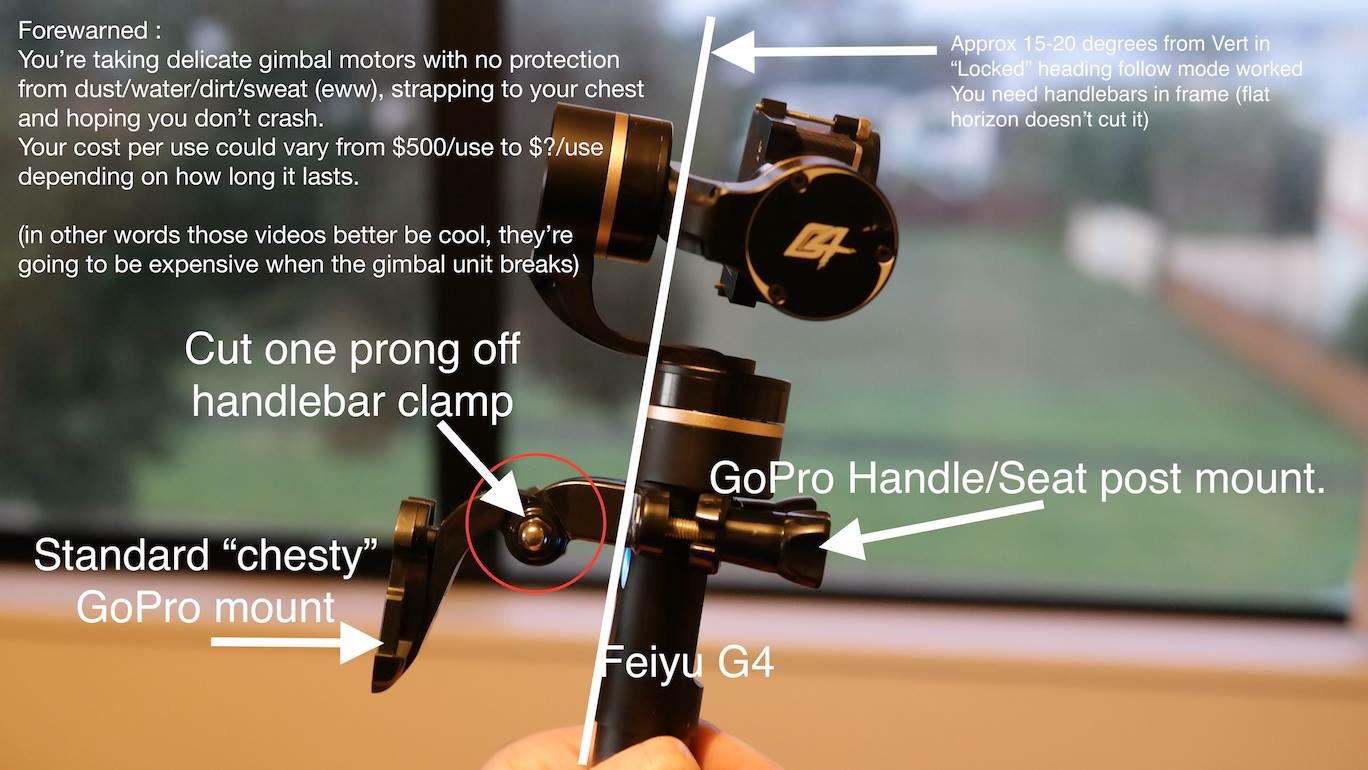 You've been warned. Could be really expensive – but awesome.