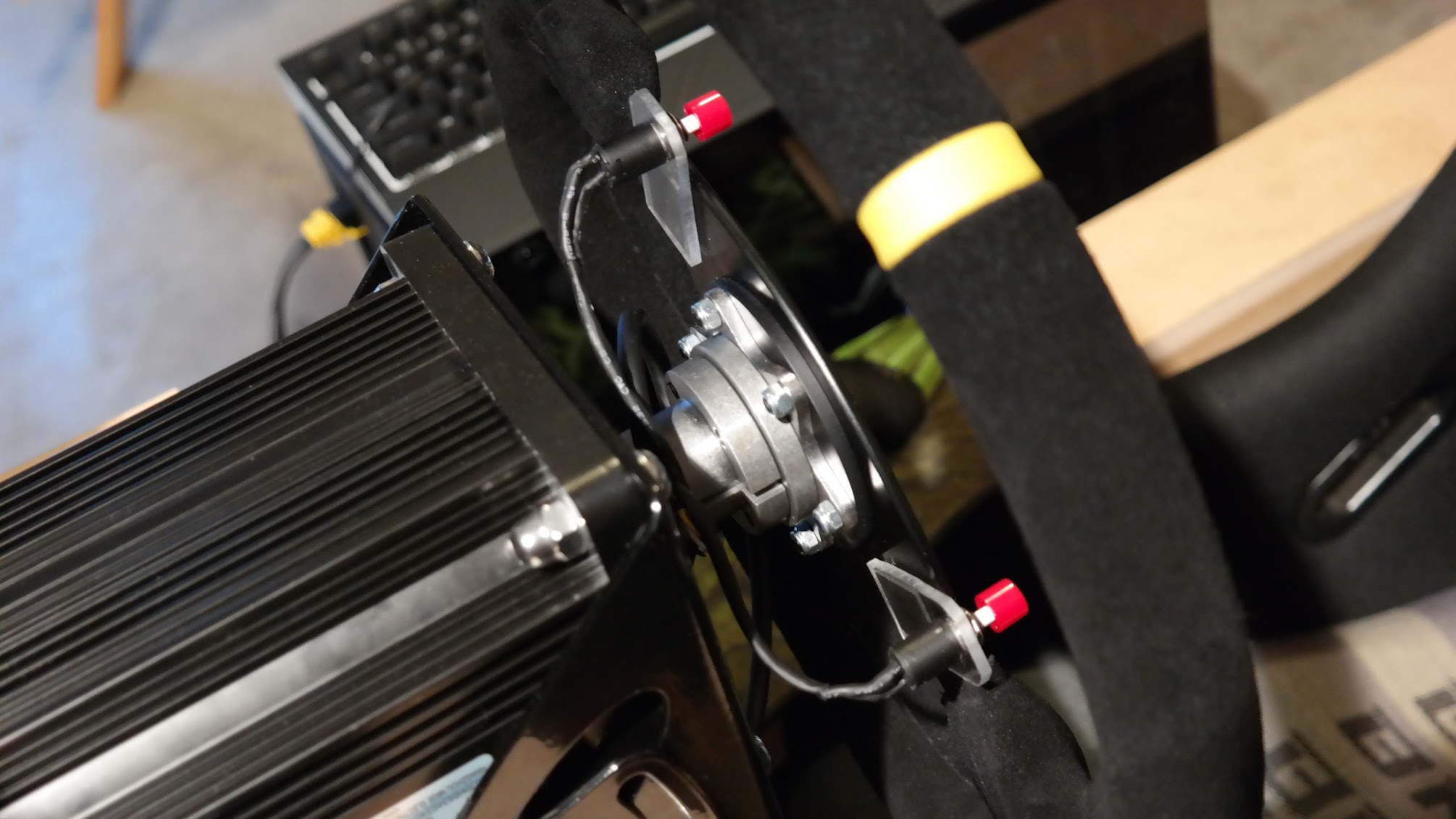 Surfing YouTube is a costly past time, if it weren't for YouTube I would be blissfully unaware of many toys – my garage would be a whole lot emptier and I would likely have a lot more time on my hands. This rabbit hole started with simulator, got to sim rig, ended up with some space in my garage lost to a rather crazy looking contraption.
All good stories have a beginning; this started with Fraser Cars calling me up "hey can we put your car on the stand this year at the speed show?". Sure I say, so I turn up on Saturday morning to see my car, fend peoples handprints off and then go for a wander…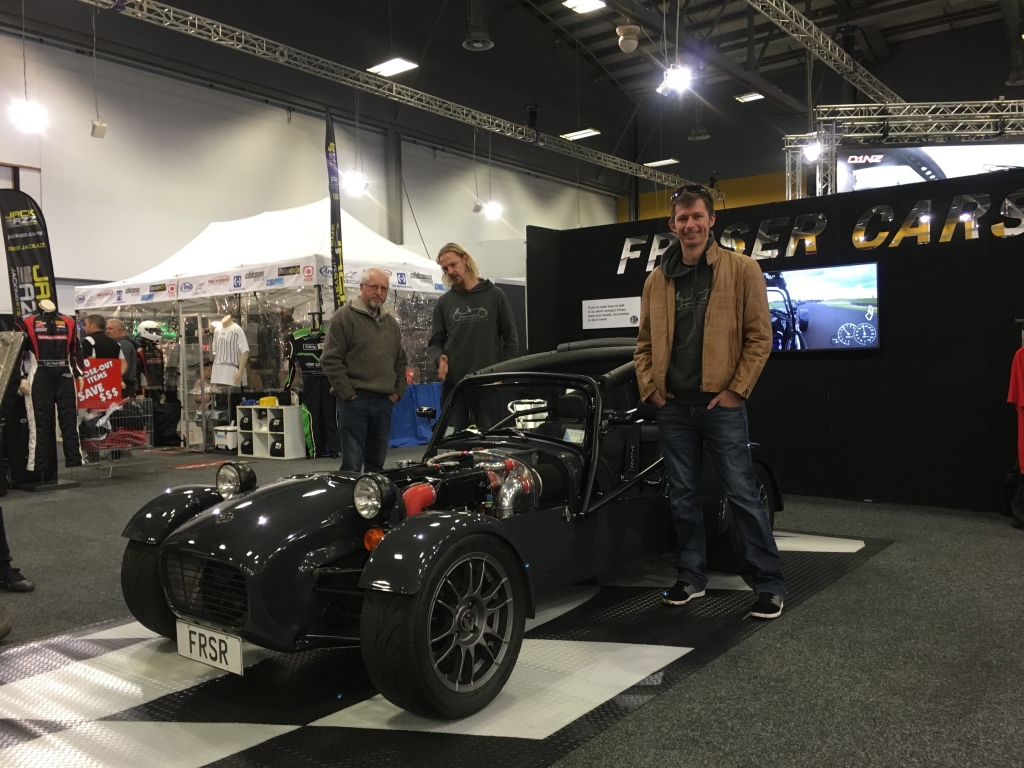 Cruising around the show I noticed all the stands with the most people action were actually the simulators, both those sitting in them and punters looking on. I promptly got on YouTube and started looking at simulators – the rabbit hole descent started…
I was struck with how far people would take simulators. There was the usual plasticky wheels and jerry rigged couch setups (of which I've had a long time ago) through to full blown 6 degrees of freedom setups which have had a tonne of cash spent on them. "Can't be that good" I thought. Well it all starts with the software itself, and given I had just built a new PC at the same time with a GTX1080 in it thanks to another YouTube Rabbit Hole I opened up Steam.
I decided to get Dirt Rally as a good starting point. Who doesn't love a bit of rally?. With a SRW S1 wheel I'd been given awhile ago I was really impressed with graphics and technically how difficult it was to get a car up a muddy Wales forest. However steering with a wheel in the air not attached to anything is considered less than easy.
Next YRH adventure was to find a decent race simulator – so after much research I basically dumped down on all of the simulators to compare them back to back, being iRacing, Automobilista, Assetto Corsa and rFactor 2. After a few weeks of getting the hang of things I decided it was time to up the ante and started seeing what options there were for wheels…. particularly as I started chasing laptimes on Automobilista with the 620R. So this is where the OSW YouTube Rabbit Hole started, and it didn't take long to ask the question :
What the f— people are doing using the same motors as in CNC machines? Emergency stop buttons? No….
This YRH (YouTube Rabbit Hole) lasted for a good number of weeks on and off satisfying my curiosity.
The really short version is  – there's these things called "AC Servo Drives" which are incredibly fast, accurate and torquey, with a controller and power unit when connected to your PC using some nifty little software they can both take the input (you turning the wheel) and output (directional torque forces from the games applied back to the wheel) to create an pretty incredible experience. Or so the internets said! They're not for the feint of heart and nor something you can go to your local store to buy. They're nicknamed "Direct Drive wheels" and range from full blown commercial versions used by race teams across the globe, with the associated price tags, to an "open source" version called the Open Sim Wheel. I opted for the latter – of which you could build from a DIY parts list on the OSW Wiki to a premade, pretested units.
Fast forward a few months of research and number crunching which at least for NZ says that you're probably better off getting a complete unit. I settled on getting the "Tomo" option . So I pressed "Add to Cart" after a couple of very promptly answered emails from Tomo, amazingly a week later it arrived (Slovenia to New Zealand including customs processing) I was pretty stoked. First reaction when I got the boxes:
Holy sh-t that's heavy!
With the box weighing in at 14kg and an emergency stop button the realisation yes this is a serious piece of kit, and yes there's a reason you can't buy these things off the shelf.Of course it took all of 5 mins once I was home to have wrapping strewn across the room and getting a wheel bolted to it. Didn't take long trust me.
First reaction
Okay, 100% is insane, let's turn down that torque