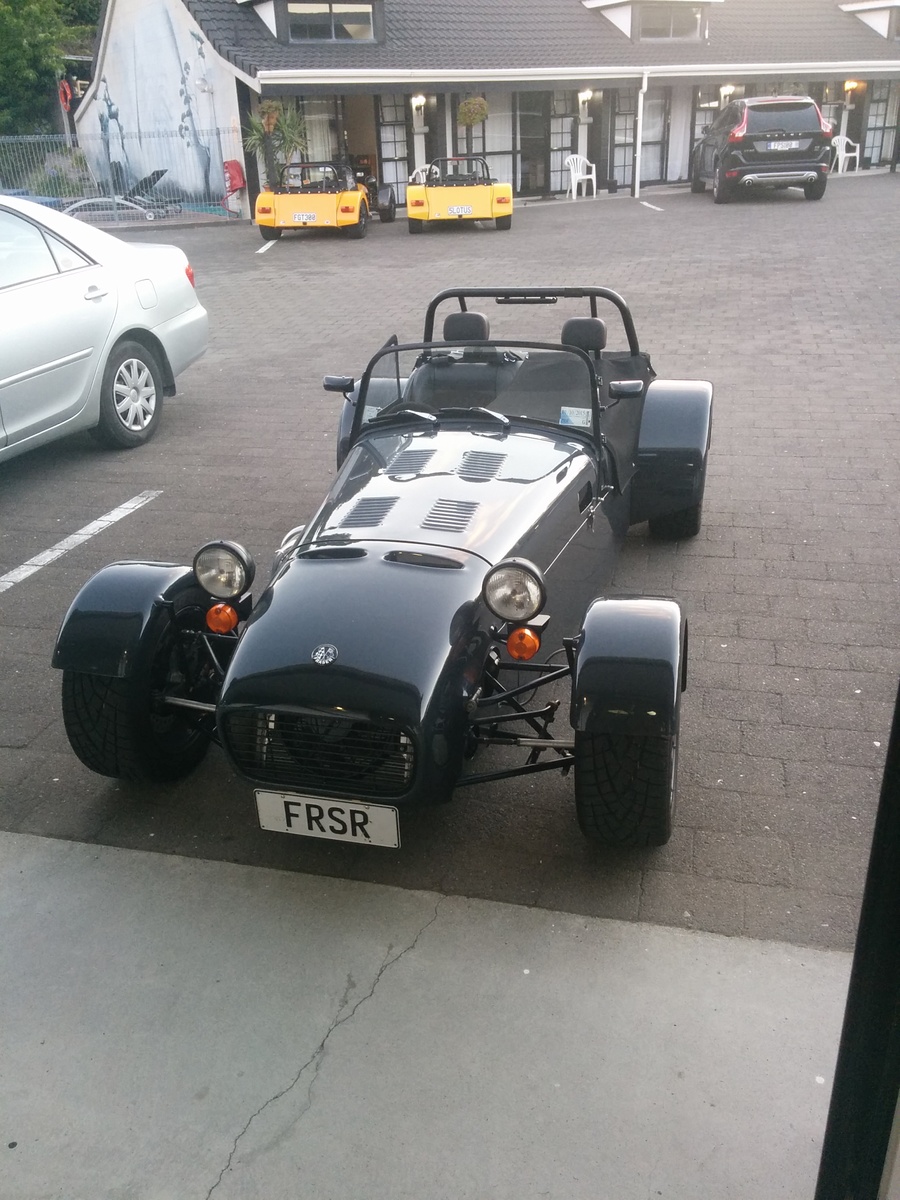 Catching up on my updates as you will have all seen the new GlobalWorkshop design go live. More time coding than keeping my profile update it seems 🙂
Last minute I decided to drive down to Taupo having originally planned to put it on a trailer given my alternator issues. Didn't miss a beat with a solid drive down back country roads. New lesson learned about Fraser driving as my right heel was quite unhappy between vibration, tight race shoes, and not moving off the floor for a few hours. Averaged round 9-10L / 100km which I was pretty happy about. Had the engine temps sit solidly between 83-86deg C.
Got to Taupo and got setup for the track. First time at Taupo which was quite the learning curve. Power definitely wasn't an advantage as I think I only managed to get into 4th gear for a second or two. Word from the pit wall is my car is ear splittingly loud.
Setup wise the boys put 2.5 degrees neg camber in and dialled in some toe out, along with dropping cold tyre pressures to 17deg, made a big difference. Handling has turned from oversteer to more neutral – had to be a bit more careful getting on the throttle.
And then on the cool down lap of the 2nd session the sad sad sight of 12.7v ..12.6..12.5v. Luckily Frasers had their trailer there and off she went back home on a trailer with Roy graciously giving me a ride back to Auckland. I think he was quite pleased to share the driving.
Outcome of it is no one is quite sure, alternator was dead back in Auckland starting up and moving off the trailer. Pulled it off, went to get checked and it was fine – sparky put it on a test machine, worked fine, pulled it apart no issues. Put it back on the car and she's running again. Various theories floating around but done another 2-300 or so road km since and it's been fine. In the process I've learned a Honda K20 can generate a lot of vibration in non-standard pulley configuration. So one of the theories is maybe the brushes vibrated in such a way they got stuck off the commutator and pulling it out of the car jarred them in such a way they came back into alignment.
Side note: Have to pull Dash out and send to Italy – car has done approx 3000km, yet the dash thinks I've done closer to 5000kms. Had a number of exchanges with the Italians to the point where there's a lot of headscratching.

GlobalWorkshop
and is a part of Fraser SP330's online documentation