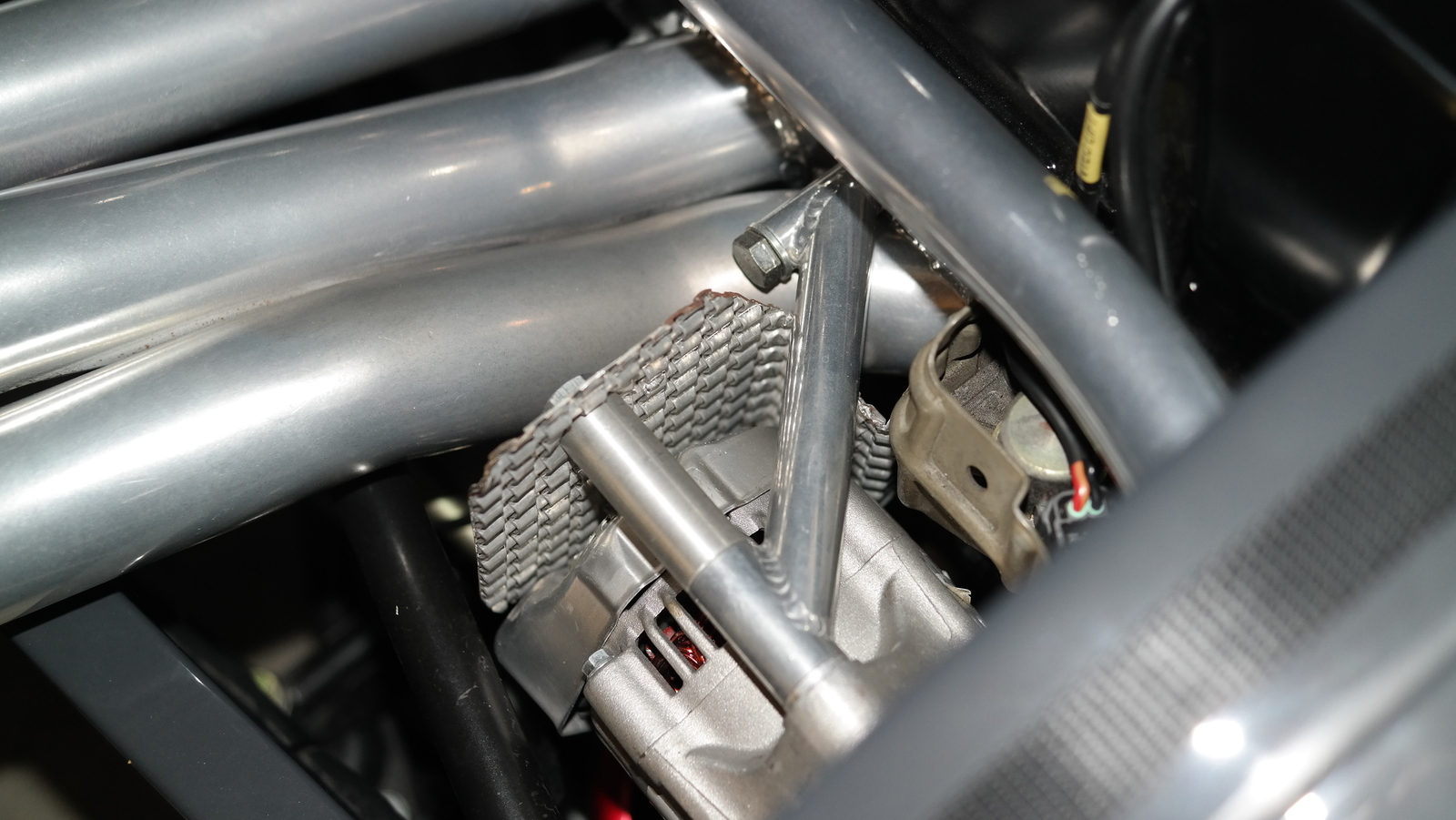 After the fourth issue with the thing it went to the great big scrap heap in the sky and will likely see it's next life in the material that goes to make Gaz's bourbon and coke cans. Will probably do more use. Given my old one the supplier isn't selling any more probably says it all right there.
I ordered a Powermaster 75amp 93mm unit from the States "XS-Volt" Summit racing delivered in less than a week. Americans were proving to be different, even though it was a Denso body the mounting points were all larger and imperial so not a straight bolt on, Dan had to make up some new spacers etc. In honour of Gaz's impending visit the boys got the new alternator in last thing yesterday.
While I was waiting for it to turn up I also chose the "wrap it" side of the "wrap" vs "no-wrap" exhaust header religious debate and ordered some DEI exhaust wrap, and fancy gold stick on shielding. All with the aim of deflecting heat away from the alternator. Interestingly first drive home in traffic last night didn't go above 90deg water temps, where before I've seen it nudge up a couple of degrees higher after 10-15mins of being in traffic (main water outlet runs right above the headers)
Also found out that the whizzy new fuel senders don't like Gull Force 10, it's got Ethanol in it which affects the capacitance. Huh!
Pics Left most – crap original unit, Right – new fancy American unit.

GlobalWorkshop
and is a part of Fraser SP330's online documentation