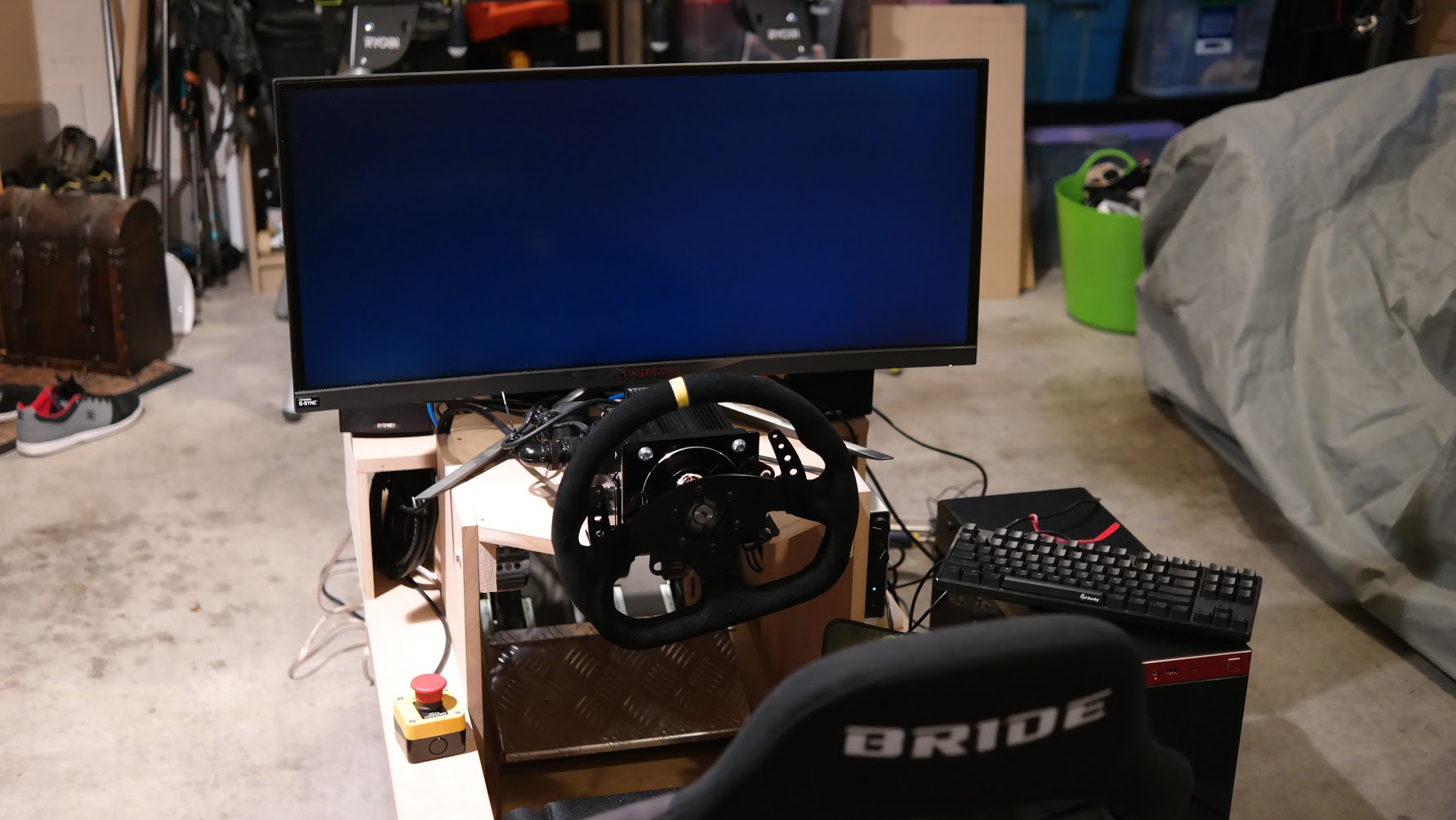 Once I had the bits I wanted on the rig permanently sorted out then it was onto finishing, wait back things up a bit, not yet, still more to get.
One area I was particularly angsting over were screens, whether to go Triple or single Ultrawide. I spend most of my time against the clock rather than racing (and definitely no online racing) so peripheral vision is less important. Being used to a 1440p 25″ screen meant I didn't want to go backwards to a 3x1080p, going to 3x1440p would have meant another GTX1080, so the decision narrowed (er….) down to an UltraWide 34″
A second consideration is, well the rig is a little spendy and a triple display isn't exactly portable to the office – unlike an UltraWide. So that settles it UltraWide it is ! One quick visit to www.playtech.co.nz and a very quick drive home – Holy shit ! They're super impressive.
It took 10mins in the wrong position for motion sickness to get triggered so some adjustments were quickly in order (basically get the screen back a few inches). I found the overclocking settings, G-Sync setup and within 20mins was starting to turn in some serious laps. I can see why triples would be amazing. I can also see that I'd get really annoyed with ghetto looking overlap of bezels as compared to the UltraWide experience. Very satisfied with it.
Pros: High fun factor. Looks impressive. No dead pixels. Can serve multiple purposes rather than just a dedicated Sim Rig setup. Is a *stunning* desktop monitor.
Cons: No hiding that purchase. Better hope you have a way of getting rid of that packaging. Luckily I have a truck.