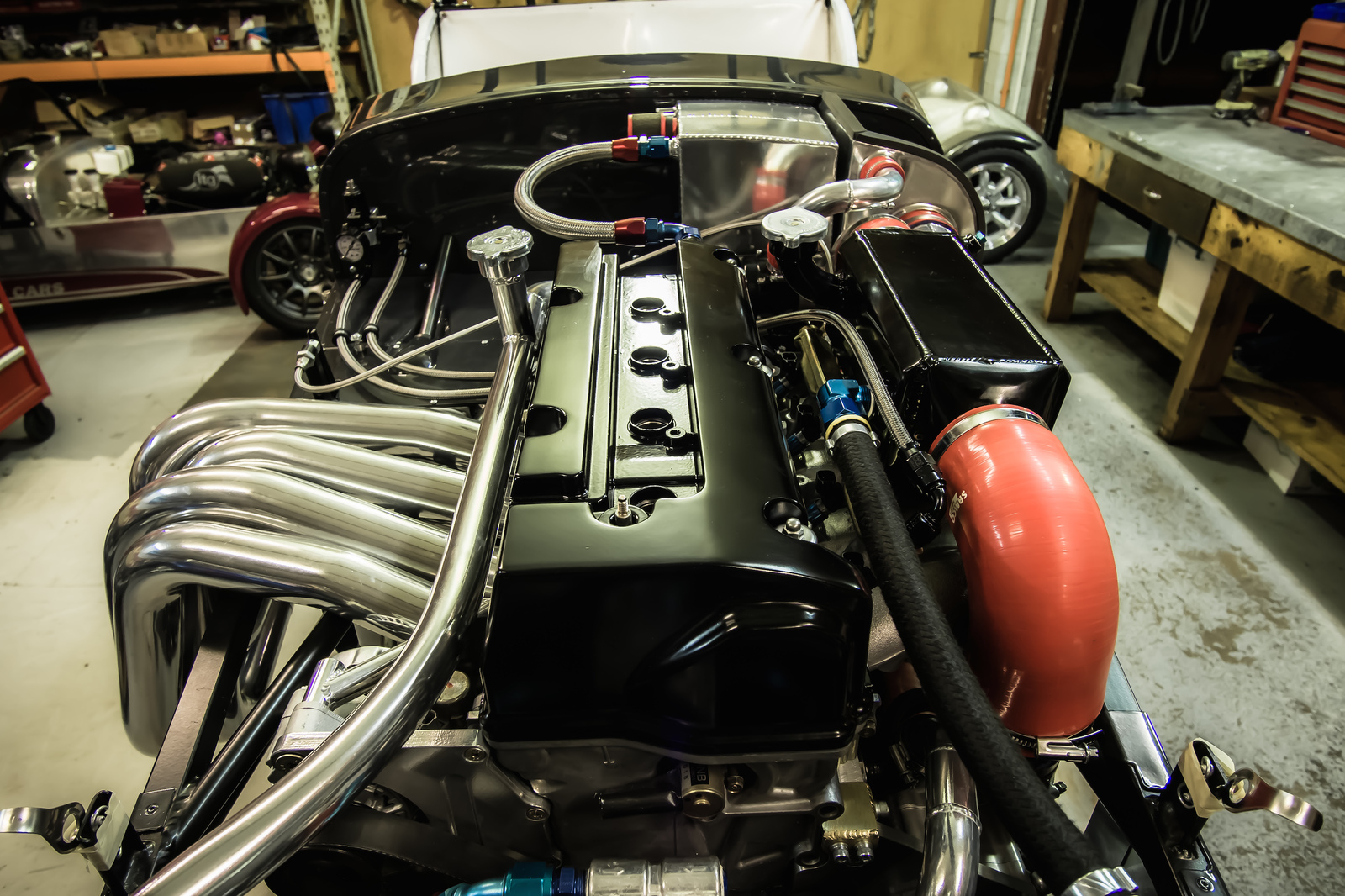 I know Ida's been posting tonnes of pics, I thought I would add some commentary. So 3-4 weeks ago it was a pile of bits and invoices. Thanks to the hard work of Dan, Peter, Bruce and Scott – Dans baby is coming to life. I would say my baby but it's really a showpiece of Dans hard work that I will just get to drive soon 🙂
Right now we're t-1 month from getting it on the dyno. Which I must say is pretty nerve wracking, 18 months coming down to judgement day.
Just a smattering of the 50 odd conversations over the past month..
– Link ECU, Storm G4 will handle the iVTEC system. Couldn't justify a fully specced Motec
– Racelogic TCS. Maybe I should have got the Motec by the time it was landed
– Injectors come in wildly different pricing from $300/ea for Denso's to $120/ea for MSEL Xspurts… trying the latter.
– Immobiliser system. Keypad unlocks the electrics. In geek speak my car has two factor authorisation, something you have (key) and something you know (pin)
– Engine colours – boy there was angst over that one. Poured over engine bay pics on google eventually kept coming back to the nasty turbo'd engines of the 80's which had lots of pipework, found a Tag Porsche pic which was the inspiration. Looks mint.
– Windscreen washer bottle. Dan wasn't going to mount it in the engine bay and I wasn't going to pay for a custom alloy tank – compromised on the "boot" 🙂
– Lots of theorising over the power output. Peter pushed the issue wanting to know boost pressure. At which point the conservation drew out some number I literally shat bricks over. 620R pfftt…
– Speaking of shitting bricks, drilled holes into the paintwork for the fuel filler.
– Quick release steering wheel. I wanted the same wheel as Andrew had (the P285 Sparco) which is 3 bolt wheel. What do you know? The 3 bolt pattern is only legal via Quick Release..
– If you get a W55 gearbox box, find the shifter for it.
It was at the open night last week, managed to get a good shot of the engine…
GlobalWorkshop
and is a part of Fraser SP330's online documentation