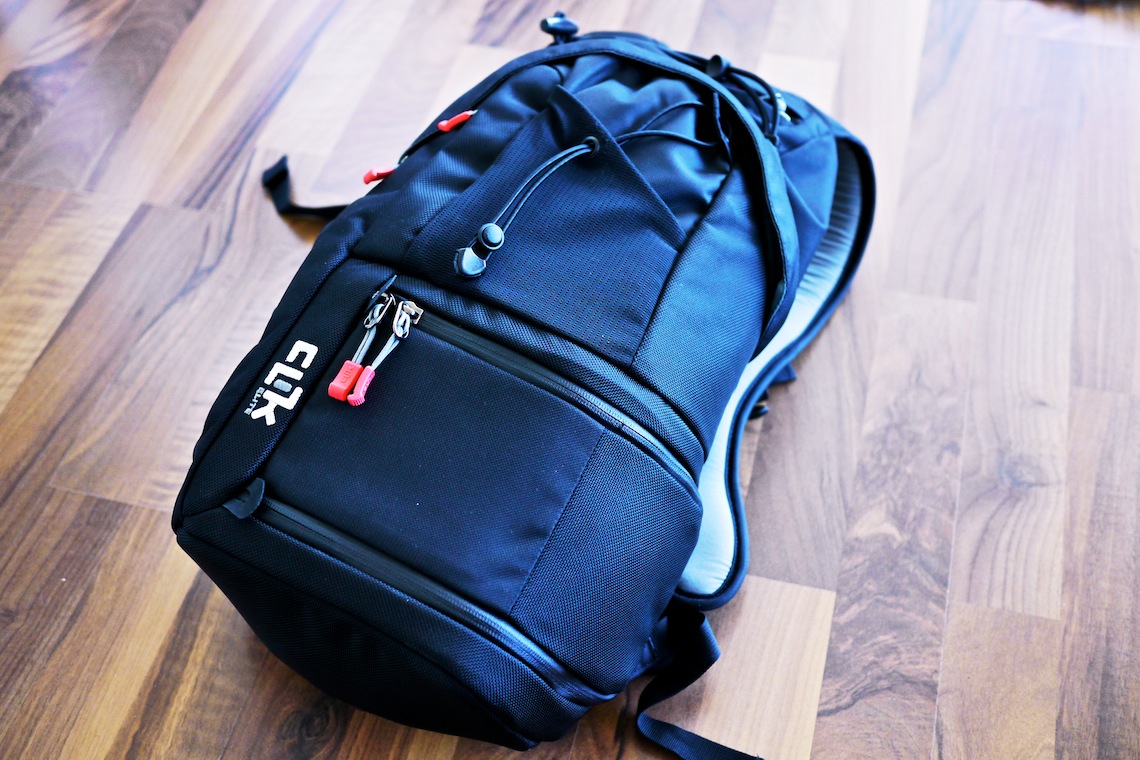 If a photographer and a mountain biker mated, they would have produced this
This is damn near perfect. This is a hydration pack, mixed with a great camera bag. Designed to protect your gear, whilst giving it in whatever outdoor adventure sport that provides your adrenalin. It's produced by
Clik Elite
and is known as the
Clik Elite Compact Sport
I bought this bad boy, after seeing one of these packs, used by a fellow rider on my trip to
Peru
a couple of months ago. It was an instant "must get when I'm home" thought.
So what's the big deal ?
It's specifically designed for carrying your costly lenses and camera body in a nicely padded cozy little compartment, while strapped to your back, shredding down a mountain pass, or hiking in the Andes, or trail running a river bed. Basically anywhere where the last place you want to carry expensive lenses and camera bodies is. Which also tends to be the first place you want to take photos….
How does it compare ?
On the right is my venerable old Camelback H.A.W.G (yes really, periods and all). Pretty much the same size. The Clik is obviously designed for camera gear, so I can't really go apples to apples on what I can squeeze into both packs. I did do 7 days riding in Peru with camera gear in the Camelbak. It was a pain in the ass to put it bluntly. The Clik protects camera gear, and takes up a bit of volume doing so, so ultimately for the same size bag – more could be crammed into the Camelbak. However I'd rather take the Clik. A couple of reasons, obviously the protection factor, but the "swing it around and grab your camera out" factor is far superior. Much easier than pulling the pack off, digging to get your camera out after wedging it in with a jacket, then stuffing it back in…
And riding ?
So, revelation. A pack full the to the brim actually needs to be pretty securely tied to your back. The Clik has a, what I thought was overdone waist strap deal. After going out for a couple of hours on on some local trails I'm fully in love with it – yes it's heavier – but due to the wider waist straps and putting the camera gear at the bottom, it wasn't moving around the same as the CamelBak, it stayed put, even when going nuts on the trails.
It's all about the details
This is some well put together piece of kit. The features list included a rain cover – I couldn't for the life of me find it initially, until I'd seen the underside of the bag. Hidden away in a little pocket the rain cover was sewn into the bag – brilliant! You won't leave it at home. Oh and did I mention the specially designed tripod little strappy thing ? Completely separate camera and food compartment ? Space to put bladder of your liking (my 3L one from the HAWG was just a little too snug, a ~1.5-2L pack would probably be just the ticket). Etc. Etc.
Good work Clik, good work.

Infact I like it so much I'd almost consider having it's bigger brother, just for big trips..